Law of Attraction Internet Marketing - For Entrepreneurs and Business Owners: 21 Simple Things You Can Do To Grow Your Internet Marketing FAST!
A free trial credit cannot be used on this title.
Unabridged Audiobook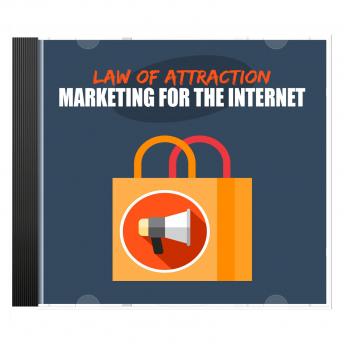 Duration:
1 hours 57 minutes
Summary:
You attract to your life what you believe in, give focus to, and find authentic.


The concept of the Law of Attraction has been around for decades. How to use the Law of Attraction to attract wealth and success was detailed in Wallace Wattle's The Science of Getting Rich, and later in Napoleon Hill's Think and Grow Rich, and again in the movie The Secret.


So with understanding that the Law of Attraction is what directly creates your experience in life, it makes sense that to be successful, you must implement the Law of Attraction into your business and marketing.


If you've been struggling to see the results you know are possible, or want to take your business to a whole new level, this four part audio course could be the turning point you have been looking for. Learn how to use the Law of Attraction to become a huge success in your business!
Genres: