Left Behind - The Kids: Collection 5: Vols. 22-33
A free trial credit cannot be used on this title.
Abridged Audiobook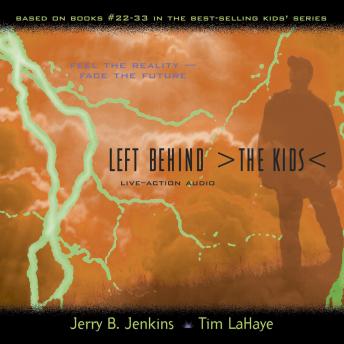 Duration:
4 hours 49 minutes
Summary:
The Global Community, under the direction of The Antichrist, Nicolae Carpathia, have made finding The Underground a top priority. But that doesn't stop the gang from taking the offensive in a series of creative attacks.

In Israel, Judd and Lionel join forces with other Christians to try to ease the persecution there.

In America, Vicki, Mark and Darrion take on the Global Community Police and end up encountering a mysterious figure that is potentially more dangerous.

Carried along by stellar performances and a first rate music score, The Kids–Left Behind is like climbing aboard an audio roller coaster.

Based on books 22-33 in the Left Behind: The Kids series, this fifth package of Audio Theater Action is gripping for young and old alike.
Genres: