Legend of Horian and the Dycentian Blade, Book One in the series: Legend of Horian
Unabridged Audiobook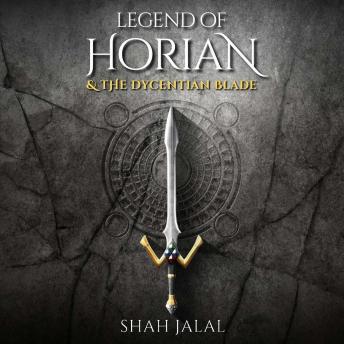 Duration:
10 hours 25 minutes
Summary:
The Kingdom of Dycentia was tyrannized by the Dragonking. His supremacy unchallenged, no one was able to right the many wrongs, no one was brave enough to even try - until Horian rose from the shadows. How did this hero and his deep sense of duty save Dycentia?



Long ago in the distant Kingdom of Dycentia, storytellers sang the legend of one of their own; a hero the likes of which were only born in forgotten lands, in forgotten times. This Dycentian's name was Horian and although his life was cloaked in shadows, the secrets the storytellers sang have been passed down through the ages, known to only a select few and now preserved in these pages so that they may never be forgotten.



The lessons of bravery and duty in Horian's quest surpass even those of the Arthurian legends. Few could have survived the soul-seething journey he undertook to access the most awesome weapon on the face of the earth. Few could be entrusted with the responsibility of wielding such a sovereignty-seizing sword. However, it was only by wielding the Dycentian Blade that Horian would command the godly powers required to massacre the Dragonking, and to right the many wrongs that had been done.
Genres: