Lessons in Loss and Living: Hope and Guidance for Confronting Serious Illness and Grief
Unabridged Audiobook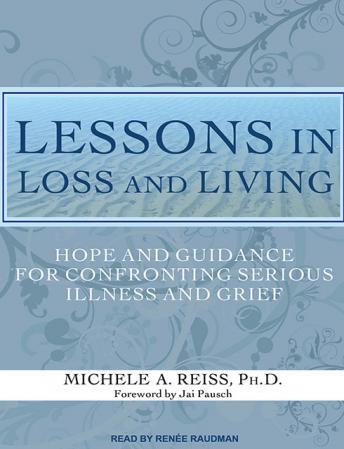 Duration:
6 hours 30 minutes
Summary:
Dr. Michele A. Reiss specializes in helping clients cope with life-threatening illnesses and helping their families through the grieving process. A highly respected therapist, she counseled Randy and Jai Pausch as Randy was dying of pancreatic cancer.

Now Dr. Reiss provides comfort and counsel for listeners who are coping with the challenges of serious illness or grief. Through a collection of true-life examples, she has given us a book about hope and the art of living and loving well despite significant adversity. She shows us how to make the most of whatever time is left. And she shows families how to manage their own grief as they rebuild their lives after a major loss.

This inspiring book of true stories and helpful strategies will be an immense resource to anyone who is seriously ill and to family members who are acutely grieving.
Genres: