Let There Be Light
Unabridged Audiobook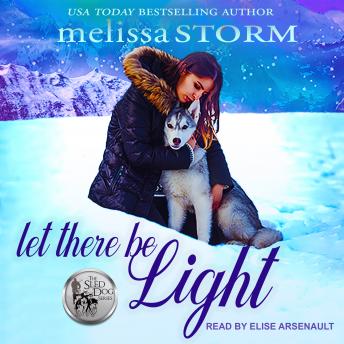 Duration:
4 hours 36 minutes
Summary:
Scarlett Cole is caught between two worlds. Accustomed to living out her adventures between the pages of great books, she now has the opportunity to participate in the sporting tradition she loves so much. Unfortunately, she'll only have one chance to make a name for herself in the dog-sledding world before she needs to put these aspirations aside forever.

Henry Mitchell is another new contender in the great race, and he comes with a large media following. Challenged to place in the top ten of the Iditarod or forfeit his grandfather's riches, failure could mean losing everything.

Do either Scarlett or Henry have what it takes? And what will happen when the sport places them in direct competition with each other? Will these star-crossed racers find something sweeter amidst their bitter rivalry?
Genres: