Letters from Skye
Unabridged Audiobook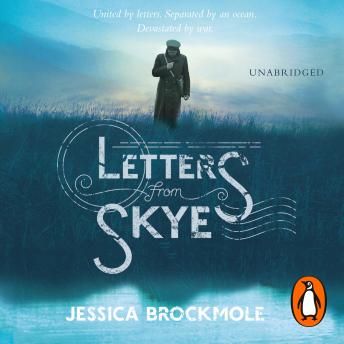 Duration:
8 hours 14 minutes
Summary:
18 June, 1940
Oh, my Margaret,
You have no secrets from me, but I've kept a part of myself locked away, always. A part of me that started scratching at the wall the day this other war started, that started howling to get out right now, the day you ran off to meet your soldier.
I should have told you, should've taught you to steel your heart. Taught you that a letter isn't always just a letter. Words on the page can drench the sould. If only you knew.
Mother

Elspeth is fond of saying to her daughter that 'the first volume of my life is out of print'. But when a bomb hits an Edinburgh street and Margaret finds her mother crouched in the ruins of her bedroom pulling armfuls of yellowed letters onto her lap, the past Elspeth has kept so carefully locked away is out in the open. The next day, Elspeth disappears.

Left alone with the letters, Margaret discovers a mother she never knew existed: a poet living on the Isle of Skye who in 1912 answered a fan letter from an impetuous young man in Illinois.

Without having to worry about appearances or expectations, Elspeth and Davey confess their dreams and their worries, things they've never told another soul. Even without meeting, they know one another.

Played out across oceans, in peacetime and wartime but most of all through paper and ink, Letters from Skye is about the transformative power of a letter - the letter that shouldn't have been sent, the letter that is never sent and the letter the reader will keep for ever.
Genres: