Lieberman's Day
Unabridged Audiobook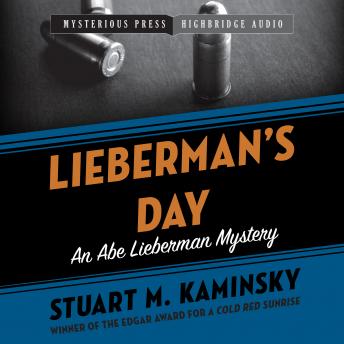 Duration:
7 hours 52 minutes
Summary:
A Chicago cop is out to avenge his nephew's murder in this 'masterly creation' that puts the Edgar Award-winning author in 'the Parker/Paretsky league' (Chicago Tribune).

When you're a sixty-two-year-old cop with bad knees, most days feel pretty long. But the longest day of Abe Lieberman's life begins just after midnight when he learns his nephew David has been shot dead and David's pregnant wife has been gravely injured by two gunmen trying to rob the couple. Now Carol is barely clinging to life, and it's up to Lieberman to track down the killers.

With the help of his partner, the troubled alcoholic Bill Hanrahan, Lieberman will turn the city upside down to find the men who stole his nephew's bright future. But as they step out into the howling Chicago wind, it's clear both partners will need to fight to survive the day that started out terrible and is about to get a lot worse.

This day in the life of two veteran Chicago cops is 'beautifully rendered . . . Kaminsky is extraordinarily attuned to the domestic minutiae of his detectives' lives' (The New York Times Book Review).
Genres: