Life After America: A Memoir About the Wild and Crazy 1960s
Unabridged Audiobook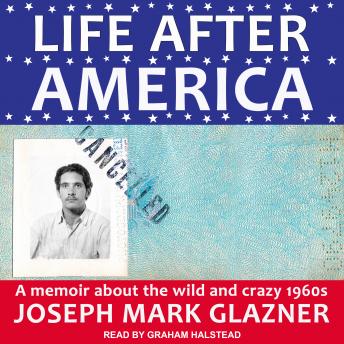 Duration:
7 hours 35 minutes
Summary:
What would you do if your country was on the wrong side of history?

Would you leave if you had the chance-even if leaving might ruin the rest of your life?

In 1967, Joseph Mark Glazner, a twenty-two-year-old American writer, left Los Angeles behind forever and became one of the first war resisters to go to Canada during the extremely divisive Vietnam War.

Life After America is Glazner's upbeat, personal memoir about his first two years in Canada as an FBI fugitive, new immigrant, tabloid writer, journalist, and John Lennon's accidental muse.

Glazner, an internationally acclaimed crime novelist, recounts with dark humor and the eye of a thriller writer his nearly bungled escape from the US, the sweetness and pitfalls of love in an era of sexual revolution, and his own youthful quest to make an impact on the world.
Genres: