Life and Laughing: The bestselling first official autobiography from Britain's biggest comedy star
Unabridged Audiobook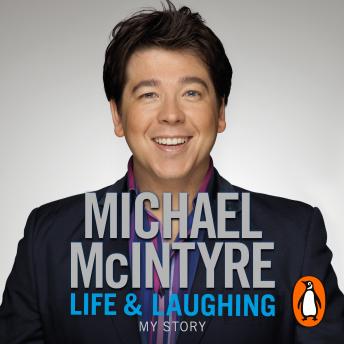 Duration:
7 hours 45 minutes
Summary:
The riveting, poignant and remarkably honest biography from Britain's biggest comedy star, Michael McIntyre, brought to you by Penguin.

His debut stand-up DVD, Live & Laughing, was the fastest selling of all time.
Now he hosts his own BAFTA nominated BBC1 series, Michael McIntyre's Comedy Roadshow, and has won the British Comedy Award for Best Live Stand-up.
But how did he get there?
In his compelling autobiography, Michael McIntyre reveals all.
With deeply personal and captivating narration, Michael unveils his incredible journey: from his showbiz roots, to his appalling attempts to attract the opposite sex, to going from selling just one ticket at the Edinburgh Festival to half a million at his last tour.

Written and narrated by Michael himself, Life and Laughing is the hilarious performance and life story from one of the country's most loved comics.
Genres: