Life Is Not an Accident: A Memoir of Reinvention
Unabridged Audiobook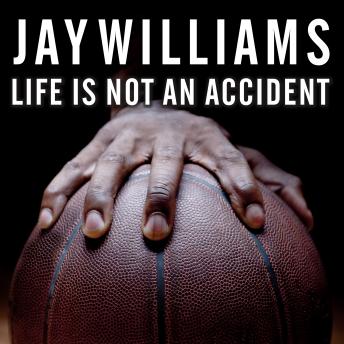 Duration:
7 hours 0 minutes
Summary:
Like millions of kids before him, Jay Williams used to pretend he was making the game-winning shot while playing basketball in his Plainfield, New Jersey, backyard. Unlike almost all of those other kids, he kept right on making shots until he became an NCAA champion and two-time national player of the year at Duke and the number-two overall NBA draft pick in 2002.

But after just one season with the Chicago Bulls, a team starved for a new messiah since Michael Jordan's retirement, Williams destroyed his career when he suffered a horrific motorcycle accident. In an instant, the man with as fast a first step as any point guard in history could no longer do anything for himself, including walk.

In Life Is Not an Accident Jay Williams shares his story-both heartbreaking and uplifting-of being a young man trying to wrest control of his life from his overinvolved parents, from the pleasures and perils of fame and money, and from the near-fatal mistake that threatened to define him.
Genres: