Light from a Distant Star: A Novel
Unabridged Audiobook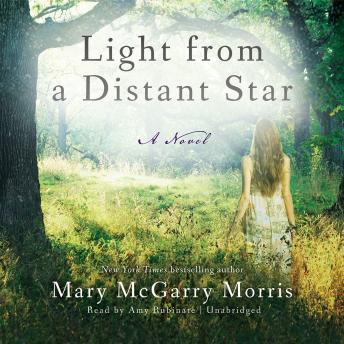 Duration:
12 hours 50 minutes
Summary:
A gripping coming-of-age novel with a murder at its heart and a heroine as unforgettable as Harper Lee's Scout
Light from a Distant Star is the moving and powerful story of innocence and betrayal told in the endearingly wise voice of thirteen-year-old Nellie Peck. It is early summer, and her beloved father's business is failing. Her mother has to go back to work, and Nellie's older half sister has launched a troubling search for her birth father. Forced to take care of her shy younger brother, Nellie is determined to make him—and herself—toughen up. Three strangers enter Nellie's protected life: mysterious and brutish Max Devaney works in her grandfather's junkyard, the thieving Bucky Saltonstall has just arrived from New York City, and Dolly Bedelia, a young stripper who rents the small apartment in the back of the Pecks' house, becomes the titillating focus of Nellie's eavesdropping.
Nellie is justly proud of her own infallible lie detector until violence erupts in her young life and she is silenced by fear and scandal. The truth as she believes it is shocking and unthinkable, and with everyone's eyes riveted on her in the courtroom, Nellie finds herself compromised by moral confusion. No one will listen, no one believes her, and a man's life hangs in the balance.
A stunning evocation of innocence lost, Light from a Distant Star stands as one of the most engaging novels yet from the bestselling author of Songs in Ordinary Time.
Genres: