Little Stalker: A Novel
Unabridged Audiobook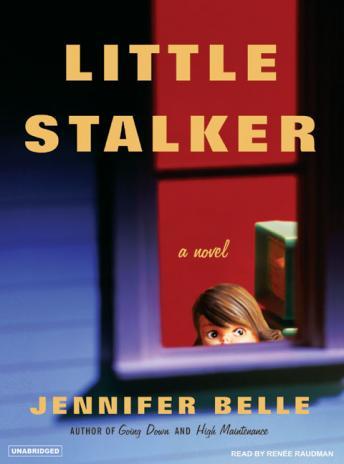 Duration:
11 hours 30 minutes
Summary:
Since she was thirteen, one of the few things New York novelist Rebekah Kettle has been able to count on is the thrill of seeing a new movie by world-renowned filmmaker Arthur Weeman every fall. Now thirty-three, the humor and poignancy of Weeman's singular movies have inextricably merged with her own memories-to the point that she has begun writing him letters under the guise of her thirteen-year-old self-and her teenage admiration has become fullblown obsession. So when Rebekah steps back and takes stock of her own life, she isn't happy with what she finds: She's unlucky in love, hopelessly stalled in her work, and unable to get over the past.

It's time for Rebekah to take action. She starts a relationship with Isaac Myman, a quirky paparazzo with whom she's suspiciously compatible. And she befriends Mrs. Williams, an eccentric older woman who needs her companionship. It seems things are looking up. But, just as unexpectedly, Rebekah discovers that Mrs. Williams's apartment has the most coveted view on the Upper East Side-straight into Arthur Weeman's town house-where she can watch the object of her obsession's life displayed like a silent movie. Weeman has always been a fixture on the rumor mill, but Rebekah has been his staunchest defender-until she sees the evidence for herself and has to ask herself some questions. Does she give her new love a chance at the scoop of a lifetime-a photo of the compromised Weeman-or does she remain loyal to the man whose films have defined her life?

Riotously funny and astonishingly moving, Little Stalker is a bold, daring, twisted, and lovable novel that could have come only from a literary voice as sharp and original as Jennifer Belle's.
Genres: