Live Large: The Achiever's Guide to What's Next
A free trial credit cannot be used on this title.
Unabridged Audiobook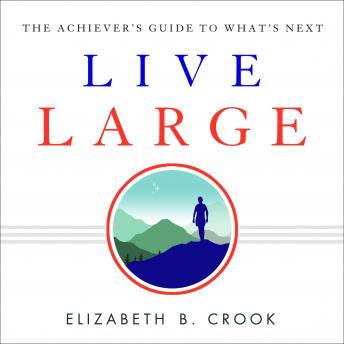 Duration:
4 hours 36 minutes
Summary:
As a corporate strategist, Elizabeth B. Crook spent years helping companies grow in new industries and new markets. Although she focused on organizations, more and more individuals sought her assistance in mapping their paths towards fresh and exciting future opportunities. Realizing her gift, Elizabeth developed a process that has since helped hundreds of achievers discover what matters most to them and determine clear paths towards their dreams and beyond.

In Live Large, Elizabeth equips you with the valuable tools she's used for years to help high-achieving individuals find fulfillment by determining what's next in their lives. Comprised of eighteen interactive chapters, the book guides you through a series of explorations, including finding your values, determining the beliefs that hold you back, discovering your "bull's eye" target, and ultimately answering the question of what makes you say "Yippee!". Live Large is a valuable guidebook for anyone looking to reignite their life.
Genres: