Lock & Key
Unabridged Audiobook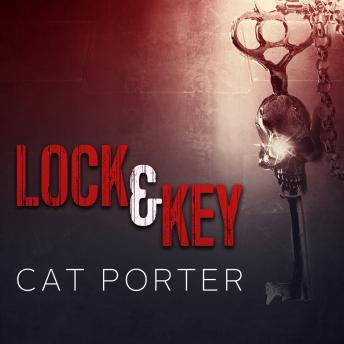 Duration:
12 hours 45 minutes
Summary:
I suppose some of us have to get really dirty before we can become truly clean.

I was allegedly South Dakota's most famous Old Lady.
Sixteen years ago I had survived my Old Man's murder.

Never again. Never again will I surrender my heart. Never again will I sacrifice to the Club.

But that all changed in one night. I came home and crashed into him, and my past and present blew up in my face. Both of us lonely, running on empty, and unwilling to admit it.

Until now. Now I feel things I'd forgotten about, want things I'd cut out of my insides.

Love not only stings when you lose it, when it's ripped away. When it first sinks its teeth into you, it can cut just as raw and sting just as deep. I'd forgotten that.

Who holds the keys to betrayal? To suspicion? To trust?
To brotherhood? To family? To redemption and a bleeding heart? Right now, I just might.
Genres:
1 of 1 people found this review helpful.