Lost: A Novel
Unabridged Audiobook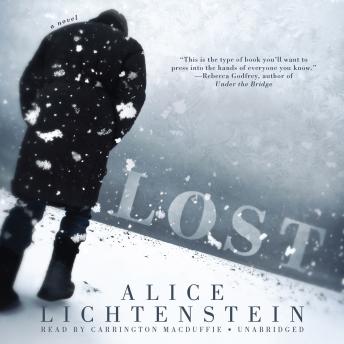 Duration:
7 hours 0 minutes
Summary:
On a cold January morning Susan leaves her husband alone for a few minutes and returns to find him gone. He has Alzheimer's, and he has wandered alone into a frigid landscape with no sense of home or direction. Lost.
The massive search for her husband brings Susan together with Jeff, a search and rescue expert and social worker preoccupied with his young wife's betrayal. In Jeff's care is Corey, a young boy rendered mute and abandoned by his family after setting a fire in which his older brother was killed.
As the temperature drops and the search and rescue effort builds towards a startling climax, each of the three reflects on their life choices as they struggle with haunting and persistent questions: how am I responsible? What more could I have done?
Genres: