Lost in Dinosaur World
Unabridged Audiobook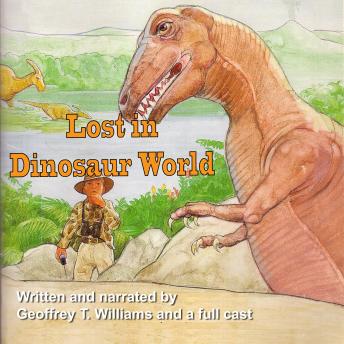 Duration:
0 hours 27 minutes
Summary:
The earth trembles to thundering footsteps. Trees snap like twigs with the whoosh of a tail. A massive beast of teeth, muscles, and appetite is bearing down on you.
When Timothy McDunn is accidentally left behind in the middle of Dinosaur World he has to rely on his wits, and the help of a baby duckbilled dinosaur, to escape the jaws of the most terrifying creature in the park!

Along the way he pets a huge stegosaurus, dodges a herd of diplodocus, and swims with an ichthyosaur.

It's an adventure filled with wild sounds, great fun, danger, and solid science.
Genres: