Louis L'Amour's Desert Tales: 'Law of the Desert' and 'Desert Death Song'
Unabridged Audiobook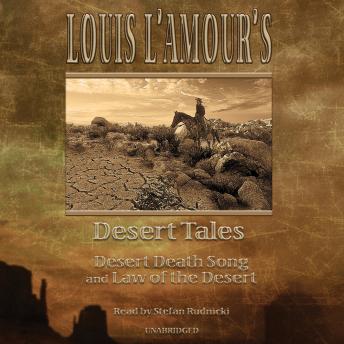 Duration:
1 hours 0 minutes
Summary:
These two tales set in the wild desert pit the forces of fierce nature against the sturdy character of the Western man.
"Law of the Desert"
Shad Marone is a lone gunman on the run from the law. He shot a man in a fair fight, but the man was the sheriff's brother, and Shad knows he'll never get a fair trial. He is being tracked by a man named Lopez, and after three days in the desert it looks like they'll both die of thirst-unless, of course, a miracle should happen.
"Desert Death Song"
Nat Bodine had a choice: to die by hanging or take his chances in the desert. But when a good woman believes in a man, he finds the will to survive.
Genres: