Love for the Spinster
Unabridged Audiobook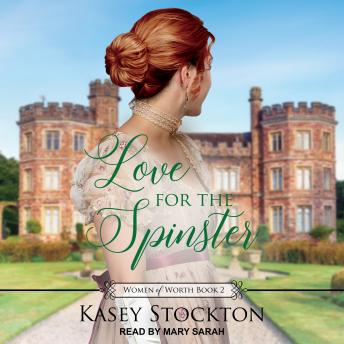 Duration:
6 hours 43 minutes
Summary:
Freya runs from her past, but trouble seems to follow her everywhere she goes.

Years after discovering her parents' marriage was invalid, and she illegitimate, Freya continued to struggle with the scandal hanging over her head. When her father reappears with his real wife and daughter, Freya flees London entirely.

With an inherited country house, Freya at least has somewhere to run. She looks forward to meeting her faithful steward, who writes the most diverting letters. However, Mr. Daniel Bryce is not the old gentleman she expected, but young, handsome, and eligible.

Freya struggles with her growing feelings for her steward as they work together to renovate the only home she has left. When a stranger shows up and threatens to reveal Freya's past, will she find the strength to remove herself from the scandal's shadow?
Genres: