Love, Grandpa: An award-winning journalist reports from death's door
A free trial credit cannot be used on this title.
Unabridged Audiobook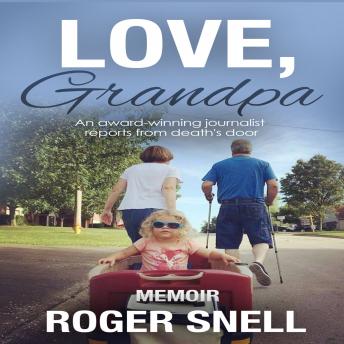 Duration:
9 hours 11 minutes
Summary:
A Pulitzer Prize-winning journalist reports from death's door. The messages are about love, eternal life, and reasons for hope in a contentions world.Snell sought bad news as a reporter and found it. As a bishop for the Church of Jesus Christ of Latter-day Saints, he was surrounded by examples of love, hope, and tests that built testimonies.In his 19-year newspaper career, Snell exposed cops who owned crack houses. His reporting led an Ohio Supreme Court justice to break the ribs of another in a fight. He won top investigative awards in every year of his career. And then he reached heaven's gate in April 2017 and was given one more assignment -- dutifully record spiritual messages to prepare his granddaughters for life.From the newsroom to church, Snell learned to see the world differently and his experiences now serve as a hopeful, uplifting example of living life to the fullest.Learn more at www.rogersnell.com, including details of his first book about the 1929 Chicago Cubs.
Genres: