Love in the Wager
Unabridged Audiobook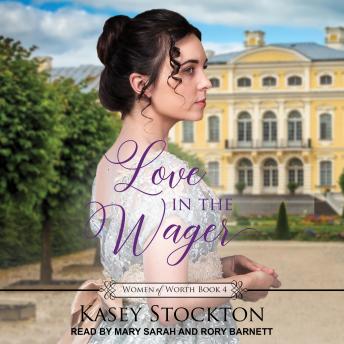 Duration:
7 hours 28 minutes
Summary:
An arranged marriage. A tormenting neighbor.

When Lydia's father tells her he's obtained a husband for her, Mr. Thornton, she doesn't know whether to laugh or cry. She'd only met the man once before, and he'd immediately left her stranded in a ballroom after asking her to dance. How could she marry a man who already deemed her forgettable?

Edward Thornton has succumbed to the allure of gambling one too many times, to the point where he loses his house in a game of cards. But when the man who won his house offers him a deal he can't refuse, he agrees to marry the man's daughter in exchange for a chance to redeem himself.

The newlyweds immediately travel to Thornton's country estate. But when someone starts leaving threatening notes on their door, Lydia and Edward must work together to determine who is in danger.

Can love thwart the evil that threatens to destroy their relationship?
Genres: