Lukas
Unabridged Audiobook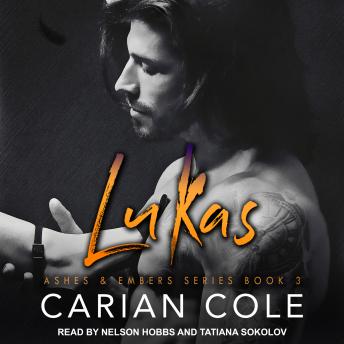 Duration:
8 hours 18 minutes
Summary:
Storm's younger cousin. Vandal's little brother.
You've met him in the background.

The sweet one. The nice one. The one they can all rely on. In short, the good one.

He's a tattoo artist. He plays metal and classical music-on the violin. He's got a body built for sin. And he's twenty-four.

In comes Ivy. She's a thirty-six-year-old single mom who hasn't dated in eighteen years.
All she wanted was a tattoo. She got a whole lot more.Contains mature themes.
Genres: