Lumiere
Unabridged Audiobook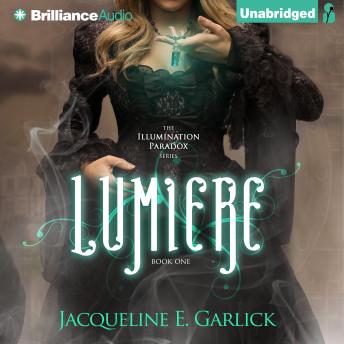 Duration:
13 hours 1 minutes
Summary:
Even in a land of eternal twilight, secrets can't stay hidden forever.

Seventeen-year-old Eyelet Elsworth is no stranger to living in the dark. She's hidden her secret affliction all of her life-a life that would be in danger if superstitious townspeople ever guessed the truth. And after her mother is accused and executed for a crime that she didn't commit, the now-orphaned Eyelet has no choice but to track down the machine that was created with the sole purpose of being her cure. But Eyelet's late father's most prized invention, the Illuminator, has been missing since the day of the mysterious flash-a day that saw the sun wiped out forever.

Alone and on the run, she finds the Illuminator-only to witness a young man hauling it off. Determined to follow the thief and recover the machine, she ventures into the deepest, darkest, most dangerous part of her twisted world.
Genres: