Lunar Honey: A Collection of Poetry
A free trial credit cannot be used on this title.
Abridged Audiobook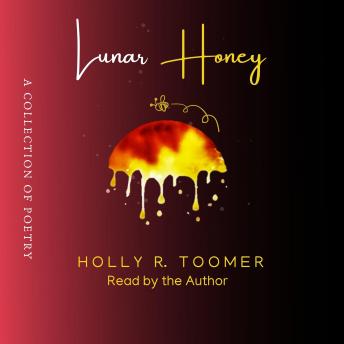 Duration:
0 hours 25 minutes
Summary:
Lunar Honey is a collection of poetry about evolving. The book is divided into 3 sections with thematic waves of love in various forms, culminating in self-empowering truths.


In Lunar Honey, Holly Toomer highlights romance, authenticity, social disparity, resilience, spirituality and purpose. The poems in this book reflect how an infatuated and unhealthy love can almost be trance-like, so much so, that it is easy to understand how a person can lose theirself in another. 


This book illustrates how spiritually healing, the rediscovery and search for knowledge of self can be. It also serves as a reminder that after heartbreak, you must remember what matters the most to you and if you can't immediately find what that is, look inward. What are you made of?  
Genres: