Mage's Apprentice
Unabridged Audiobook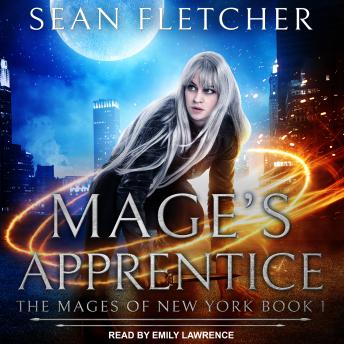 Duration:
11 hours 50 minutes
Summary:
A human thief with no magic, apprenticed to the strongest Mage on the Council. What could possibly go wrong . . .

Aspen is a Norm. A non-magic. A human. And in this supernatural New York City, that's a quick way to wind up dead. Or worse.

She didn't plan on becoming an apprentice to Lucien Dunadine, one of the strongest members on the Council of Mages.
She really didn't plan on taking part in a deadly competition against Isak Uchida, her handsome, aggravating, dangerous opponent.

But with something sinister going down in the magic boroughs, all three of them will have to work together if they want to uncover the source of an ancient evil threatening their home.

And if they fail, everyone and everything they love will be consumed by darkness . . .

Prepare for a gripping, action-packed young adult paranormal urban fantasy in Mage's Apprentice, the first book in the thrilling Mages of New York Trilogy! Buy now to learn why readers are hooked on Mage's Apprentice!
Genres: