Mage's End
Unabridged Audiobook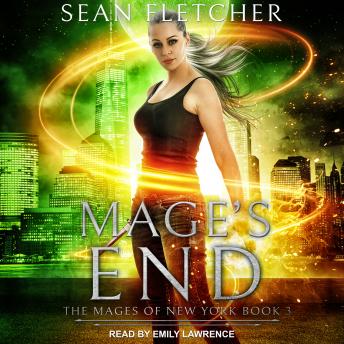 Duration:
10 hours 42 minutes
Summary:
The Mages have fallen. New York is defenseless. Maladias is here . . .

With the evil entity Maladias preparing to invade New York, Aspen Rivest-one of the last surviving Mages of the Council-is running out of options to stop him. She needs allies. Fast.

But gathering enough strength to oppose Maladias means calling on help from the remaining Supernaturals of New York-Supes that have become enemies of the Mages. Supes who hate each other almost as much as they hate Aspen . . .

Underground armies, lost apprentices, last-ditch efforts, it all leads to this. Unite or die. Sacrifice, or everything is lost. When the final battle comes, Aspen must discover just how much she's willing to sacrifice in order to win. If she doesn't, her world-and everyone she loves-will be consumed by darkness.
Genres: