Magic Bedtime Stories: Short Funny and Fantasy Stories to Help Children and Toddlers Falling Asleep Fast, Finding Calm and Dreaming Peacefully.
A free trial credit cannot be used on this title.
Unabridged Audiobook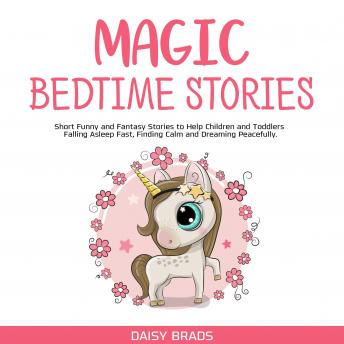 Duration:
6 hours 1 minutes
Summary:
Are you looking for a children's book that can make Bedtime a wonderful time?

Are you looking to help your kids get away from technology and go back into a land that is based solely on their imagination?

Reading books to your children is a wonderful way to help your children wind down. Even so, some books can be long or have energizing stories that get your children wired up and full of questions right before bed. These stories were made to inspire your children to develop their mindfulness while also helping them get to sleep at night.

If you are ready to make your kid enjoy a wonderful sleeping experience and many magical and original stories, purchase your copy of Magic Bedtime Stories today and add it to your very own special bedtime routine! You'll be grateful that you did.

Scroll to the top of the page and click the buy now button!
Genres: