Magic Touch
Unabridged Audiobook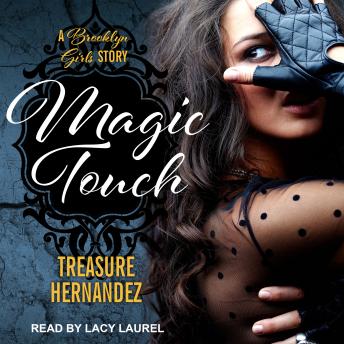 Duration:
6 hours 10 minutes
Summary:
Simone 'Simmy' James never had it easy. When her father's drug operation, one of the biggest on the East Coast, was dismantled, Simone lost both of her parents to the system-her father to a life sentence, and her mother to a twenty-five-year sentence. Gone were the days of luxury cars, high-end clothes, and jewelry that Simmy had grown accustomed to.

Forced to live in overcrowded conditions in her grandmother's house, Simmy has to learn how to make money any way she can, and her cousin Jayla is happy to show her the art of high-end boosting. Things run smoothly for a while, until Jayla is arrested. In Jayla's absence, Simmy is forced to go out on her own.

Simmy is such an amateur that she gets knocked right away. Before she can contact anyone to come get her, she learns that her bail has been miraculously paid by a stranger named Alexander Stephenson.
Alex has several lucrative businesses-high-level boosting, counterfeit checks, credit card scamming, identity theft, and drug trafficking. Simmy feels like she has no choice but to join Alex's team, but she soon learns that fast money is a huge magnet for drama in the form of jealousy, betrayal, and violence.

Contains mature themes.
Genres: