Make Love, Make Money, Make It Last!: 10 Secrets To Shape A Great Marriage
A free trial credit cannot be used on this title.
Unabridged Audiobook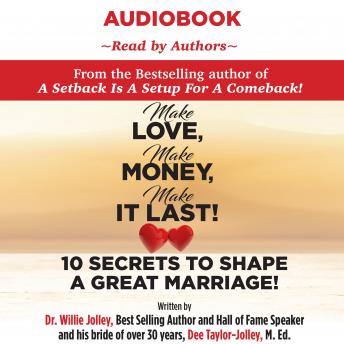 Duration:
6 hours 21 minutes
Summary:
Dr. Willie Jolley and his "bride" Dee Taylor-Jolley
have been married for over 32 years…and have
not had an argument in over 30 years! The first
couple of years of their marriage was tough, but
they discovered some principles that transformed
their marriage and their lives.
Learn the principles that helped them STOP
arguing and START loving!
Genres: