Making Chase
Unabridged Audiobook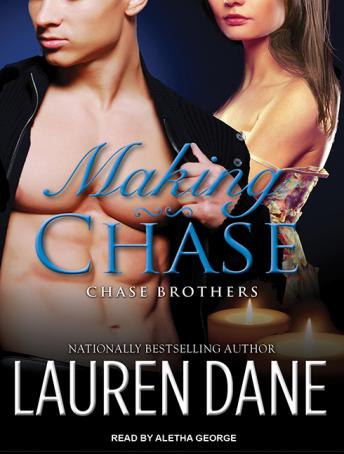 Duration:
6 hours 34 minutes
Summary:
Tate Murphy is a girl from the wrong side of the tracks. She grew up a million miles away from the easy life Matt Chase has had. She's spent her life pulling herself and her siblings up and out of that trailer by the railroad tracks and she hasn't looked back. Matt Chase is a dream of a guy and she's certainly not going to turn down a short fling with one of the most handsome men she's ever seen!

Matt Chase has watched each one of his brothers find love and he knows he's ready for that too. It's all a matter of finding the woman who captures his heart. He's certainly sampled his fair share of them but none has moved him the way Tate Murphy does.

But as Matt gets to know Tate and appreciate her strength and unique beauty, he also realizes she's got some big self-esteem issues about her past. To build a future, he's got to find a way past some big road blocks.
Genres: