The Making of a Highlander
Unabridged Audiobook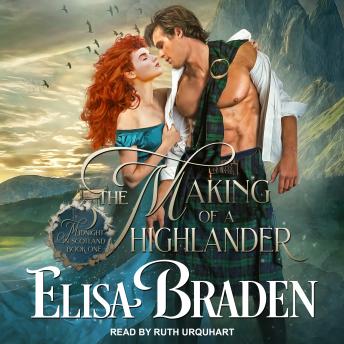 Duration:
11 hours 0 minutes
Summary:
Everyone wants handsome adventurer John Huxley to settle down-family, friends, London society. Everyone except John. He's evaded too many scheming title huntresses to trust in happily-ever-after. Now, a vow made to a dying friend has him locked in a land dispute with a stubborn Scot who offers one way out: Win the Highland Games. John likes a challenge, but this one's impossible. Still, with training from the Scot's stepdaughter, victory might be within reach. He only has to teach the fiery, foul-mouthed, breeches-wearing lass how to land a lord. It seems 'impossible' is just getting started.

Everyone calls her Mad Annie. True, her best friend is a ghost. And yes, her greatest talents involve cooking for giants and taunting ridiculously handsome Englishmen. But she's not mad-she's desperate. To save her friend, Annie must marry a lord. The trouble is no lord will look twice at a hoyden like her. This calls for 'Lady Lessons,' and she knows just the uptight Englishman to provide them.

When Annie's family is targeted by a dangerous enemy, John is tempted to stay, to fight, and to win the greatest prize of all: A fiery lass's tender, loyal heart.

Contains mature themes.
Genres: