The Man I Married
Unabridged Audiobook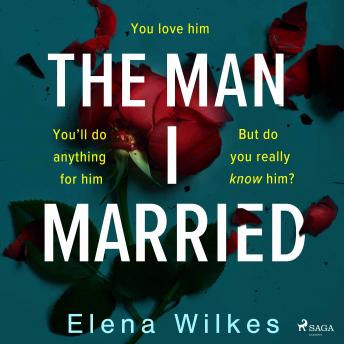 Duration:
9 hours 48 minutes
Summary:
An addictive debut psychological thriller for fans of 'The Girl on the Train', Liane Moriarty and Lucy Foley.

This is the story of Lucy and Paul. They met. They fell deeply in love. They got married.
Lucy thought that she had everything she wanted.
Until she found the photograph, the text messages.
Until she uncovered Paul's secrets.
Now Lucy realises she doesn't really know her husband. She doesn't know if she can trust her own mind. She doesn't know the lengths Paul would go to keep his perfect life.
And worst of all, she doesn't know that she's in danger...
-
Elena Wilkes grew up in Walsall in the West Midlands and then worked for eighteen years in H.M Prison Service. The people she met there provided the basis for all her novels.

Many of the prisoners there came across as very ordinary people who had committed the most appalling crimes but would, one day, walk straight back on the streets.

This begged the question: how much do we know about anyone, really? The people who live amongst us may seem no different from us at all, but when you scratch a little deeper, you realise they hold some very dark secrets.
Genres: