MANIPULATION: How to Manipulate People Through Dark Psychology, Persuasion, Hypnosis, Body Language, NLP and Mind Control By: Markus Smith
A free trial credit cannot be used on this title.
Unabridged Audiobook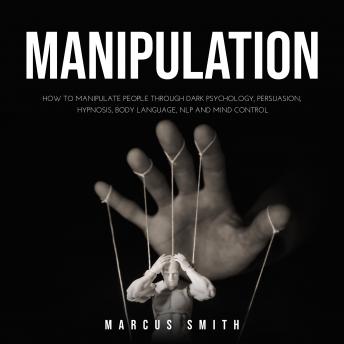 Duration:
27 hours 31 minutes
Summary:
Unlock the Secrets of Manipulation and Become a Master of Body Language, Mind Control, and NLP!Do you want to gain an advantage in your communications with others?

Wherever we look, there's some kind of mind manipulation going on. We can be subjected to it, or we can take the reins and learn the secrets behind mind control. 

Knowing how to read body language or use NLP to persuade and encourage your colleagues, bosses, or partners, will give you an edge in communication. It will make you appear more confident and help you achieve your goals faster!

This book will teach you:
- Mind manipulation techniques used by marketing masters
- The best strategies to use NLP and succeed in any action
- How to predict people's behavior and influence their decisions
- AND SO MUCH MORE!

While mind control may seem abstract, it's a skill you can acquire and practice. When used for good, manipulation helps us and the world move faster!
Genres: