Mansfield Park
Unabridged Audiobook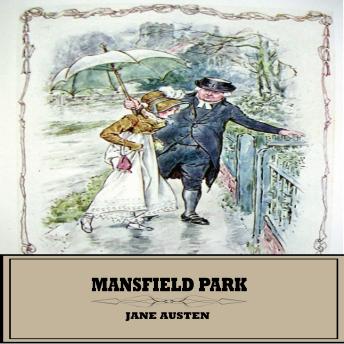 Duration:
14 hours 25 minutes
Summary:
Fanny Price, a young girl from a large and relatively poor family, is taken to be raised by her rich uncle and aunt, Sir Thomas, and Lady Bertram, of Mansfield Park. Fanny grows up with her four older cousins but is always treated as something of a poor relation. Only Edmund, the second son, shows her real kindness. Over time, Fanny's gratitude for Edmund's thoughtfulness secretly grows into romantic love.



At the age of ten, Fanny Price leaves the poverty of her Portsmouth home to be brought up among the family of her wealthy uncle, Sir Thomas Bertram, in the chilly grandeur of Mansfield Park. There she accepts her lowly status, and gradually falls in love with her cousin Edmund. When the dazzling and sophisticated Henry and Mary Crawford arrive, Fanny watches as her cousins become embroiled in rivalry and sexual jealousy. As the company starts to rehearse a play by way of entertainment,

Fanny struggles to retain her independence in the face of the Crawfords' dangerous attractions; and when Henry turns his attentions to her, the drama really begins.
Genres: