Marie-Antoinette: The Making of a French Queen
Unabridged Audiobook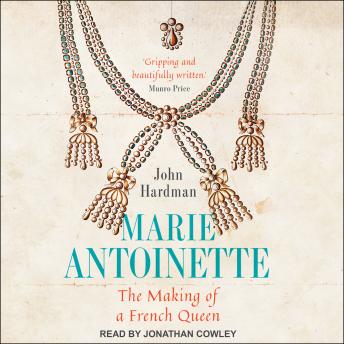 Duration:
17 hours 49 minutes
Summary:
A new look which fundamentally overturns our understanding of this famously 'out of touch' queen

Who was the real Marie-Antoinette? She was mistrusted and reviled in her own time, and today she is portrayed as a lightweight incapable of understanding the events that engulfed her. In this new account, John Hardman redresses the balance and sheds fresh light on Marie-Antoinette's story.

Hardman shows how Marie-Antoinette played a significant but misunderstood role in the crisis of the monarchy. Drawing on new sources, he describes how, from the outset, Marie-Antoinette refused to prioritize the aggressive foreign policy of her mother, Maria-Theresa, bravely took over the helm from Louis XVI after the collapse of his morale, and, when revolution broke out, listened to the Third Estate and worked closely with repentant radicals to give the constitutional monarchy a fighting chance. For the first time, Hardman demonstrates exactly what influence Marie-Antoinette had and when and how she exerted it.
Genres: