Marine One
Unabridged Audiobook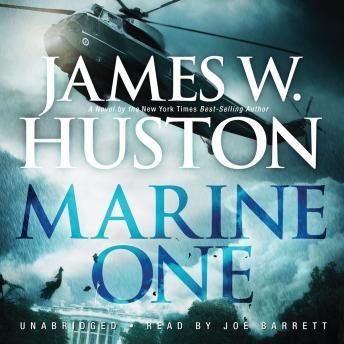 Duration:
12 hours 29 minutes
Summary:
Late at night, the president rushes through the pounding rain to Marine One. His advisors plead with him not to fly, but he insists. He has arranged a meeting that only three people in his administration know about. In the midst of a brutal thunderstorm on the way to Camp David, Marine One crashes into a ravine, killing all aboard.
When the government blames the European manufacturer of the helicopter for killing the president, Mike Nolan, a Marine Corps Reserve helicopter pilot and trial attorney, is hired to defend the company. What begins as a criminal investigation soon becomes the highest-profile trial of the century, as the First Lady sues the company for wrongful death. To clear his client, Nolan must find out what really caused Marine One to crash, and why the president threw caution aside to go to a meeting no one seems to know about.
Marine One expertly mixes political intrigue with courtroom drama and fast-paced action.
Genres: