The Mark
Unabridged Audiobook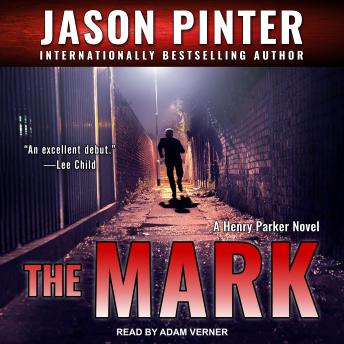 Duration:
9 hours 43 minutes
Summary:
Nominated for the Strand Critics Award, the Barry Award, and the RT Reviewers' Choice Award

Named one of the Best Books of the Year by the Strand

Henry Parker's life is looking up. He just landed his dream job as a reporter at the renowned New York Gazette, has a great girlfriend, and the world at his fingertips. Henry is smart. Ambitious. Determined. He's ready to take the world by storm. But Henry's dream is about to turn into a nightmare . . .

On his first assignment, a man ends up dead, and Henry finds himself on the run and accused of murder. On his trail is a dogged cop who wants to see Henry behind bars, and a ruthless, demented assassin who wants to see Henry dead. Henry's only hope of survival is a woman he barely knows, as they embark on a cross-country flight barely one step ahead of disaster. The only chance he has to clear his name is to find the truth about the bizarre murder, and to uncover a secret that some very dangerous people would kill for in order to conceal . . .
Genres: