Marrying the Wrong Earl
Unabridged Audiobook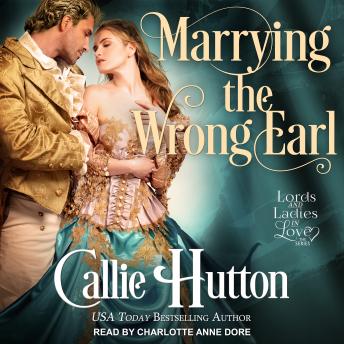 Duration:
7 hours 36 minutes
Summary:
Lady Arabella Danvers is happy with her life just the way it is. She is free to be herself and take care of broken and abandoned animals. Her mother is desperate for her to marry, and has decided to take things into her own hands. There is just one little problem with her plan.

Nash, the Earl of Clarendon, has determined it is time to take a wife. He has selected a woman to whom he intends to propose. However, the annoying Lady Arabella has stumbled into his life at the wrong time, and in the wrong place.

But he of all people should know if Lady Arabella is involved, plans will go awry.

Contains mature themes.
Genres: