Massage Therapy: A Comprehensive Guide with Secret Tips and Benefits of Massage Therapy
A free trial credit cannot be used on this title.
Unabridged Audiobook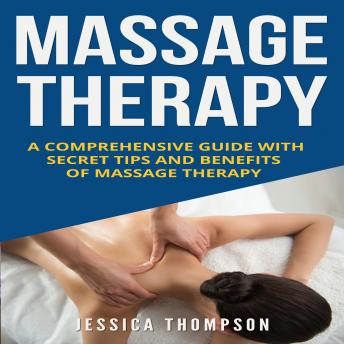 Duration:
1 hours 31 minutes
Summary:
What You Need To Know About Massage Therapy...Have you always wondered about massage therapy or maybe even had your doctor recommend it at some point?

Would you like to know the true healing properties that can be gained from using massage in your life?

Chances are, you've probably been held back by worry and just plain not knowing all the details about massage...

If you want to get rid of pain, have a more active lifestyle and finally start movingly like you used to, this Book is something you must have...

Some of the topics that'll be covered:


- How To Get Rid Of Muscle Aches & Pains Through The Use Of These Simple Massage Procedures
- How To Get Back All Of The Mobility That You Used To Enjoy And Reclaim Your Life Once And For All
- How To Use The Thousand Year Old Secrets Of Muscle Relief And How They Can Eliminate Your Pain
- And More...

Don't wait another moment to enjoy from this information – Get your copy of Massage Therapy right away!
Genres: