Mastering Your Habits: A Practical Guide To Creating Good Habits, Success, and Happiness
A free trial credit cannot be used on this title.
Unabridged Audiobook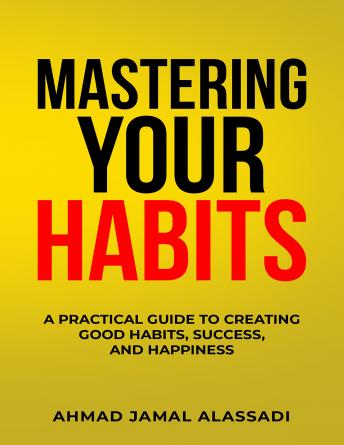 Duration:
3 hours 47 minutes
Summary:
Do you have good habits or do you often find that the bad ones seem to be more prevalent?

Would better habits be an asset to you and help you succeed in life?

This book will help you in your quest for happiness and success!

There is no doubt about it, that some of the most successful people on the planet owe much to their innate ability to foster and maintain good habits. For those who aspire to be successful in life, no matter what your ambitions are, developing a set of good habits is usually the first step to achieving your goals. All you need is a set target to aim for, whether you are saving for a new car or that holiday of a lifetime, want to improve your relationships or work less.

This book, Mastering Your Habits: A Practical Guide to Creating Good Habits, Success and Happiness, will teach you the ways to start developing habits that will be with you for a lifetime, with chapters that cover:


- Making good use of what time you have
- Setting goals for yourself
- Ensuring that you look after your body, eat properly and exercise
- How to create morning rituals
- Dealing with pressure and stress
- Rewarding your successes
- Why spiritual growth is at the centre of everything
- And more…

If you truly desire the success and happiness that we all deserve in life, then starting with good habits is the first step to making it happen. Once you follow the simple steps in this book you will see that building good habits doesn't take long and once they are in place they take care of themselves.

You owe it to yourself to make your dreams come true. Mastering Your Habits will make it happen so scroll up and get your copy now!
Genres: