May the Road Rise Up to Meet You: A Novel
Unabridged Audiobook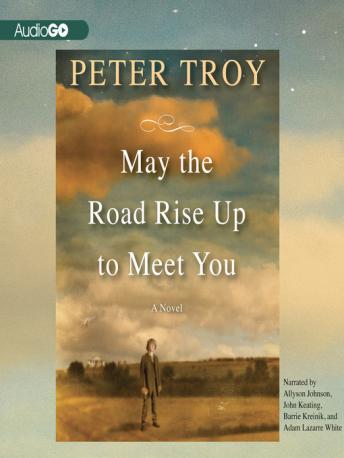 Duration:
16 hours 20 minutes
Summary:
Fourunique voices, two parallel love stories, one sweeping novel rich in the historyof nineteenth-century America. This remarkable debut draws from the greatthemes of literature-famine, war, love, and family-as it introduces fourunforgettable characters.
EthanMcOwen is an Irish immigrant whose endurance is tested in Brooklyn and the FivePoints at the height of its urban destitution; he is among the first to jointhe famed Irish Brigade and becomes a celebrated war photographer.
Marcella,a society girl from Spain, defies her father to become a passionateabolitionist.
Maryand Micah are slaves of varying circumstances, who form an instant connectionand embark on a tumultuous path to freedom.
Allfour lives unfold in two beautiful love stories, which eventually collide.Written in gorgeous language that subtly captures the diverse backgrounds ofthe characters and interspersed with letters, journals, and dreams, thisunforgettable story, rendered in cinematic detail, is about having faith inlife's great meaning amidst its various tangles.
Genres: