Maybe Esther
Unabridged Audiobook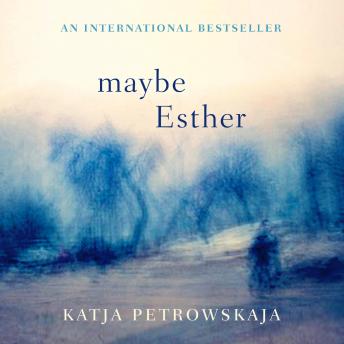 Duration:
7 hours 29 minutes
Summary:
The poignant, searching, haunting story of one family's entanglement with twentieth-century history
AN INTERNATIONAL BESTSELLER

'Intensely involving ... a fervent meditation on love and loss, with a remarkable cast of characters' Financial Times

'Rich, intriguing ... Maybe Esther calls to mind the itinerant style of W. G. Sebald' Guardian

'Unflinchingly potent ... Revolutionaries, war heroes, teachers and phantoms populate these magnetic pages' Irish Independent

Katja Petrowskaja's family story is impossible to untangle from the history of twentieth-century Europe. There is her great-uncle, who shot a German diplomat in Moscow in 1932 and was sentenced to death. (Could this act have had more significance than anyone at the time understood?) There is her Ukrainian grandfather, who disappeared during World War II and reappeared without explanation forty-one years later. (How was it that he then went back to normal family life, as though nothing had happened?) And there is her great-grandmother (was she really called Esther?) who was too old and frail to leave Kiev when the Jews there were ordered to leave, and was brutally killed by the Nazis on the street.

Taking the reader from Moscow to Kiev to Warsaw to Berlin, and deep into archives and pieced-together conversations, photos and memories, Maybe Esther is a journey into language, memory, philosophy, history and trauma, and a singular, beautiful, unforgettable work of literature.
Genres: