Mayhem
Unabridged Audiobook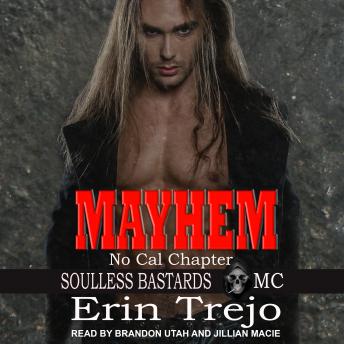 Duration:
4 hours 36 minutes
Summary:
Mayhem: Mayhem. I bring it. I own it.
Then I walk away and leave you to clean up the mess. That's the way I've always lived. For me, there is no other way. This is who I am. With all of this world comes death. I've experienced it firsthand and it ruined me. Then Taylor was thrust into my world. She was everything I should have stayed away from. Too bad I don't follow directions.

Taylor: Rich snob. That's what everyone thought I was. They didn't know me. Not the real me. My dad may have thrown me away but I still held onto the idea of family. I wanted to prove myself but when my dad's threats are directed at me, I'm tossed into the arms of a dirty blond, long-haired rebel. I wasn't supposed to fall for someone like him. So, I fought my attraction. Let's see how well I do at that.

Contains mature themes.
Genres: