Me: Moir
Abridged Audiobook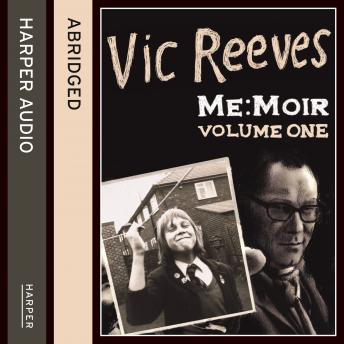 Duration:
3 hours 0 minutes
Summary:
Peopled with a wonderful collection of warm, wicked and weird characters, Vic Reeves' memoir is an enchanting, surreal and utterly hilarious comic gem.


COMIC MASTERPIECE FROM ONE OF THE
BIGGEST NAMES IN BRITISH HUMOUR.


Vic, or Jim as he was known, grew up just like any other boy – terrified of his father's immense moustaches, obsessed with owning his own crow and a master at writing his own name. Early brushes with evil prams, exploding model aeroplanes and consumption are soon swept away as Vic careers towards adulthood in this brilliant memoir of whimsical reminiscences and
flighty invention.
Genres: