The Mechanism
Unabridged Audiobook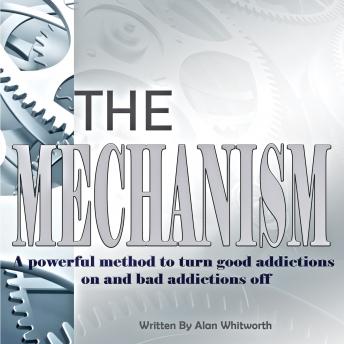 Duration:
1 hours 32 minutes
Summary:
Everyone has goals they truly want to accomplish, but reasons why they don't. Whether you're stymied by bad habits, addictions, laziness, or have just convinced yourself you'll fail if you try, The Mechanism will help you get past these roadblocks and find your path to success.
The Mechanism is a method that not only helps you control addictions to toxic behaviors like drug use, alcohol consumption, and bad eating habits, but can be used to drive you toward achieving goals you might otherwise talk yourself out of fulfilling. It removes the option of talking yourself out of doing the things you need to do in order to have a fulfilling life, while reducing the amount of time you might typically take to see significant success. The Mechanism can be used to reach any goal-whether it's related to business, fitness, relationships, conquering fears, finding a significant other, or financial security. The possible applications are endless.
Think about everything you've wanted to do for the last few weeks, months, or even years. What if there was a simple method to force you to run that marathon, start that business, earn a promotion, or quit drinking? Put The Mechanism into action, and the goal is as good as achieved.
Genres: