Medical Downfall of the Tudors: Sex, Reproduction & Succession
Unabridged Audiobook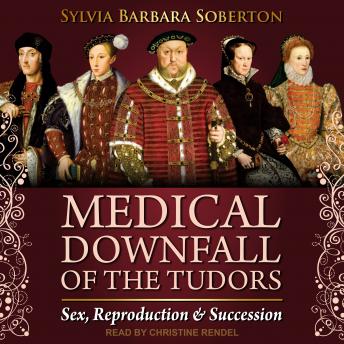 Duration:
10 hours 13 minutes
Summary:
The Tudor dynasty died out because there was no heir of Elizabeth I's body to succeed her. Henry VIII, despite his six marriages, had produced no legitimate son who would live into old age. Three of the reigning Tudors (Edward VI, Mary I, and Elizabeth I) died without heirs apparent, the most tragic case being that of Mary Tudor, who went through two recorded cases of phantom pregnancy. If it were not for physical frailty and the lack of reproductive health among the Tudors, the course of history might have been different.

This book concentrates on the medical downfall of the Tudors, examining their gynecological history and medical records.

● Did you know that an archival source suggests that Henry VIII may have suffered from venereal disease or a urinary tract infection?

● It is generally assumed that Katharine of Aragon went through menopause by 1524, but primary sources tell a different tale.

● Did you know that Jane Seymour's coronation in 1537 was postponed and later cancelled because of the plague? She was originally to be crowned on 29 September 1536.
Genres: