Meditations to Awaken Superconsciousness
Abridged Audiobook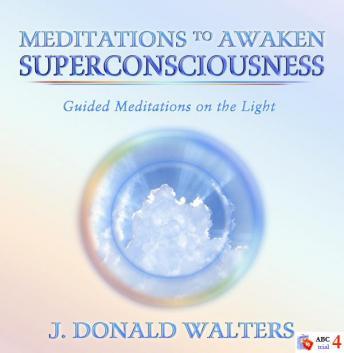 Duration:
0 hours 38 minutes
Summary:
Visualizations are powerful ways to focus the mind for meditation. Designed both for beginning and experienced meditators, Meditations to Awaken Superconsciousness provides easy, gentle guidance to help beginners quickly feel the benefits of meditation and experienced practitioners break through blocks and deepen their experience.

The soothing, transformative words, spoken over inspiring sitar background music, create a vibrant, inspiring environment sure to help you:

Find Inner Peace
Enhance Your Creativity
Unlock Intuitive Guidance
Feel Deep and Lasting Joy
Improve Your Concentration
Expand Your Awareness
Transcend Your Limitations
Commune with the Divine
Featuring two beautiful guided meditations as well as an introductory section to prepare you for meditation, this stunning collection of visualizations can be used either as a companion to the book, Awaken to Superconsciousness, or by itself. "Meditation on the Moonrise" is specifically designed to help calm the mind and locate the well-spring of inner peace. "Expansion of Light" is intended to gently guide the listener past the limits of body and ego consciousness into higher states of awareness, into the superconsciousness.
Genres: