The Memory Closet
Unabridged Audiobook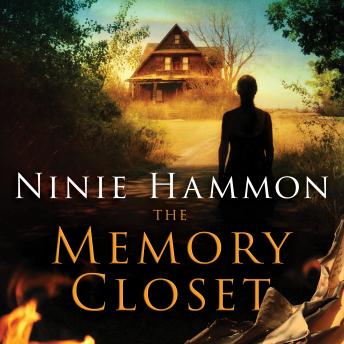 Duration:
11 hours 27 minutes
Summary:
For twenty-five years, Anne Mitchell was enslaved by what she called the 'Boogeyman'-images from her lost childhood that appeared in the shadows behind her reflection in mirrors and wine glasses, haunted her dreams and attacked her in screaming night terrors. Fear of facing that secret held her hostage. Like a schoolyard bully, it twisted her arm behind her back and forced her to accept that her life began in the dirt beside a ditch when she was eleven years old.

Then the monster shattered her career.

And Anne saw him in her dying mother's eyes. With her last breath, Susan Mitchell begged for her daughter's forgiveness. She didn't mean for it to happen, she gasped, but she'll burn in hell for what she did all the same.

What did her mother do? Anne has to know. So she has come home to a small Texas prairie town, to live with her crazy grandmother in the rambling old house where she grew up, to take her stand against the Boogeyman. But Anne isn't really prepared for how expensive remembering might be. The cost of her memories could very well be her sanity. She might even have to pay for her past with her life.
Genres: