Memory Craft
Unabridged Audiobook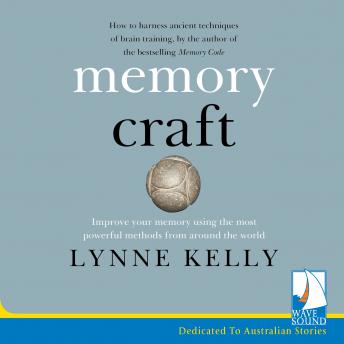 Duration:
8 hours 28 minutes
Summary:
'Memory-whisperer' Lynne Kelly takes the ground-breaking research shared in her bestselling book The Memory Code, and reveals how anyone can put traditional memory methods into practice today to memorise anything they want.
Introducing the best memory techniques humans have ever devised, she portrays the extraordinary capacity of our brains at any age, and shows how memory systems provide a firm foundation of knowledge on which to build higher levels of learning.
For anyone who needs help remembering names, or to memorise a speech or a play script, vocabulary in a foreign language, or prepare for an exam, Memory Craft is a fabulous toolkit. It offers proven strategies for teachers to help their students learn more effectively across a wide range of subjects or simple strategies for older people who want to keep their minds agile.
Genres: