Men Have Labor Pains Too - A Father's Guide to Pregnancy and a New Baby
A free trial credit cannot be used on this title.
Unabridged Audiobook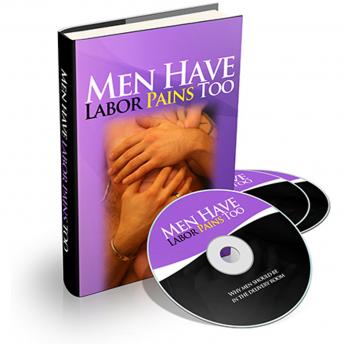 Duration:
1 hours 22 minutes
Summary:
The arrival of a baby is a wonderful time! When a new baby comes into the world, it's a miracle. During the delivery, the focus is on the woman. After all she's the one feeling the pain, right? What about the father? Often he's uncertain of his role. Men in the delivery room have their own issues.


During pregnancy, your partner's hormones are going crazy. She's dealing with a lot of changes in her body. You might find her that she's irritable at times and you might even wonder what happened to your loving mate. Then there's the unreasonable demands; some nights you'll be running out to the corner store to satisfy a crazy craving she's having. It's normal. Be patient and reassure her that you still love her.


When it comes to the birthing experience, not many guys actually enjoy the experience but most women don't either. In the end you'll be closer to your baby and your partner for being there and participating in it.


With the onset of labor - the pains begin. She screams, and screams and screams. What should you do? It can be very confusing and you will probably feel helpless. It can be difficult while watching someone you love in that much pain. Especially when your kind words are met with glares and profanities. If yelling at you distracts her from the pain, then at least you're helping.


There are many other things you can do to help. Which will be good to know when things become a little frantic – and they will! This book will help prepare you for the birthing experience. You'll learn how to help with back labor, understand what happens in the birthing room, how to ease pain, and how to deal with your own feelings of helplessness. It can be a daunting and scary experience, but you CAN get through it – just like SHE can!


Listen on and see why men have labour pains too!
Genres: