Men in Kilts
Unabridged Audiobook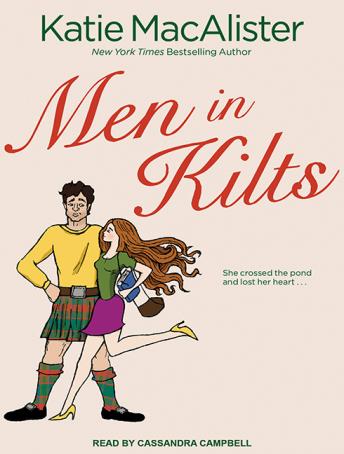 Duration:
13 hours 0 minutes
Summary:
So far, Kathie Williams has made a good showing as the only American at a mystery writers' conference in Manchester-what with that falling asleep in public thing behind her.

The sight of Iain MacLaren wakes her up. Clad in a deliciously woolly sweater, the burly Scotsman seems to be holding up a wall at the cocktail party. So Kathie makes her move . . . and winds up stark naked with him in bed, where his thick Scottish brogue, thick manly chest, and thick . . . other parts . . . drive her to do things she's never done before. Like fall in love.

And if things aren't moving fast enough-and on the wrong side of the road, no less-Kathie is about to visit Iain's sheep farm in the Scottish Highlands and meet his sons. She's feeling a wee bit nervous. Because she can't tell where this mad affair is going-except north.
Genres: